Kentucky Lawyer Assistance Program (KYLAP)
KYLAP is a program of the Kentucky Bar Association that offers help to members of the Kentucky legal community who are struggling with mental health issues, such as depression, alcohol and drug abuse, stress, compulsive gambling or any other condition that may adversely impact the individual's personal or professional life.
Recommended Resource: Ways to Beat the Holiday Blues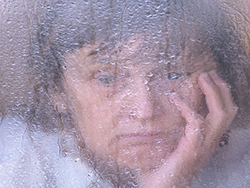 In this article from Health Day, Dr. Jeffrey Borenstein, president and CEO of the Brain & Behavior Research Foundation, said "The holidays can be an especially difficult time for people who are depressed or grieving."
"People who are sad or lonely often feel out of sync when everyone else seems to be celebrating, and the holidays can exacerbate these feelings," he explained.
If you are depressed, don't try to deal with it on your own. If you are not in treatment, seek help. If you are already receiving treatment, it's especially important to continue during the holidays, he said. Read the full article here...
National Suicide Prevention Lifeline: 1-800-273-TALK (8255)
Local Crisis Lines http://www.mhmr.ky.gov/KDMHMRS/crisisnos.asp
Note: KYLAP is a service offered to bar members and law students. Services provided are not available to the general public. KYLAP is not a lawyer referral service. For help in finding a lawyer referral service please contact the Kentucky Bar Association at (502) 564-3795, or view the lawyer locator on the KBA website: www.kybar.org. All calls to KYLAP are strictly confidential. SCR 3.990
Kentucky Lawyer Assistance Program
P. O. Box 1437
Frankfort, KY 40602
(502) 564-3795
Fax (866) 364-7254
Director's Cell (859) 221-0806