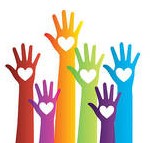 KYLAP maintains a network of volunteer counselors to assist in carrying out its mission. These persons are designated as volunteer counselors by the director and a list of their names is kept on file. This list may be distributed at CLE and other functions and any volunteer who does not want his/her name to appear may have it excluded. Volunteer counselors have the opportunity to help members of the legal community recover their life and possibly their career.
Policies and procedures relating to KYLAP volunteer counselors:
At least 3/4ths of the total number shall be in recovery from impairments relating to KYLAP.
Those in recovery shall have a minimum of two years of continuous recovery.
Attend a minimum of three hours of ongoing training per year. This training shall be offered by KYLAP twice a year at no cost to the volunteers.
Provide neither legal counsel nor mental health treatment or medical advice to any KYLAP participant.
May act as monitors for Agency Referrals and Supreme Court Assignments, and shall make all required reports relating thereto. In special circumstances, act as monitors in self and third party referrals.
May attend KYLAP volunteer counselor meetings at no cost.
Assist the director upon request, and keep the director timely informed of KYLAP activities performed.
Offer presentations about KYLAP to Law Schools, KBA seminars, local bar associations or any other group requesting information.
Serve on the KYLAP Commission, if requested.
Immediately notify the director if contacted by a new self or third party referral.
If you are an active volunteer, you can click here for a monitoring packet.
To submit your Quarterly Monitoring Report, email Ashley.
If you want to become a volunteer, email Ashley.